Training employees
Build your very own academy
Training employees using Projuice
Realising it would be a good idea to overhaul your training setup is step one… But what is the second? What does and doesn't work for your organisation? And how do you implement the changes? Projuice will lead the way and help you lay the groundwork for a future-oriented training platform.
Consultancy for workstation training
We offer consultancy regarding workstation training and everything it entails, such as:
Setting up your training hierarchy, with all of its roles and responsibilities
Training employees to perform their new training duties
Setting up a skills matrix
Developing in-house training programmes
Optimising protocols, procedures and work instructions (and the use thereof)
Initial results available within three months
Is this your organisation's first time working with our training system? If so, we'll guide you through the implementation process from start to finish. Within a mere three months, the foundations will have been laid, meaning that your employees will be able to fulfil their roles and duties, the first training programmes will be up and running, and the first results will be showing up in the skills matrix.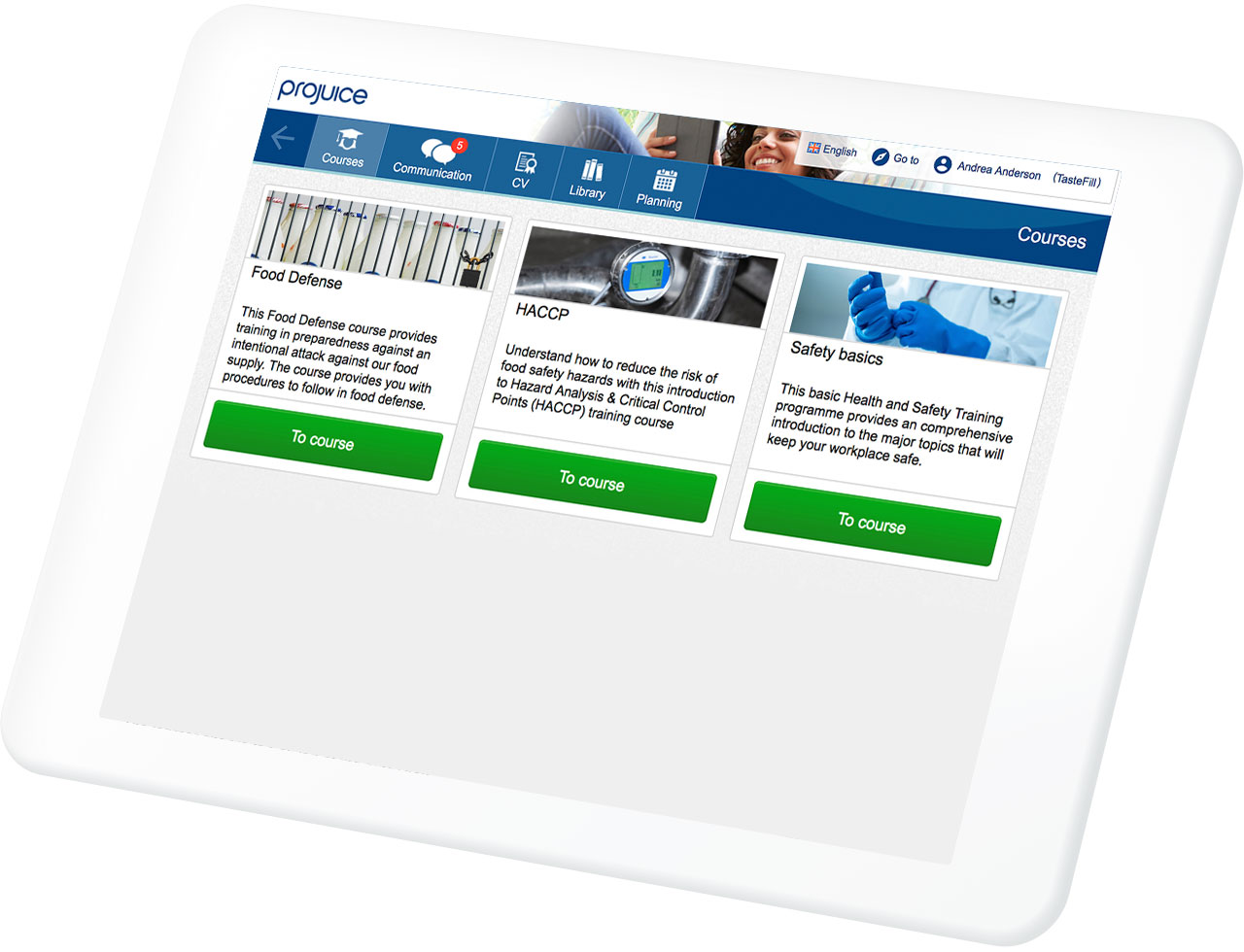 Training regarding the use of training tools
If you decide to purchase our training tools , we'll make sure your employees know how to use them. On-site workshops will give your staff coordinators plenty of opportunity to learn all of the ins and outs. Supervisors, trainers and employees will get to discover the tools via a brief e-learning module.
Developing workstation training
Projuice's software allows you to develop all of your e-learnings and workstation trainings in house. Thanks to the ease of use, it takes 80% (!) less time to develop a training programme than it does using similar systems. And if you'd prefer not to have to spend any time on this, our experienced specialists would be happy to handle developing your programmes for you.