Skills matrix
Insight into your employees' authorisations and skills
As your employees complete on-the-job trainings, e-learnings and other training activities, they develop various skills. But how do you keep track of which employees have which skills, and can therefore be deployed to particular workstations? Projuice's skills matrix holds the answer.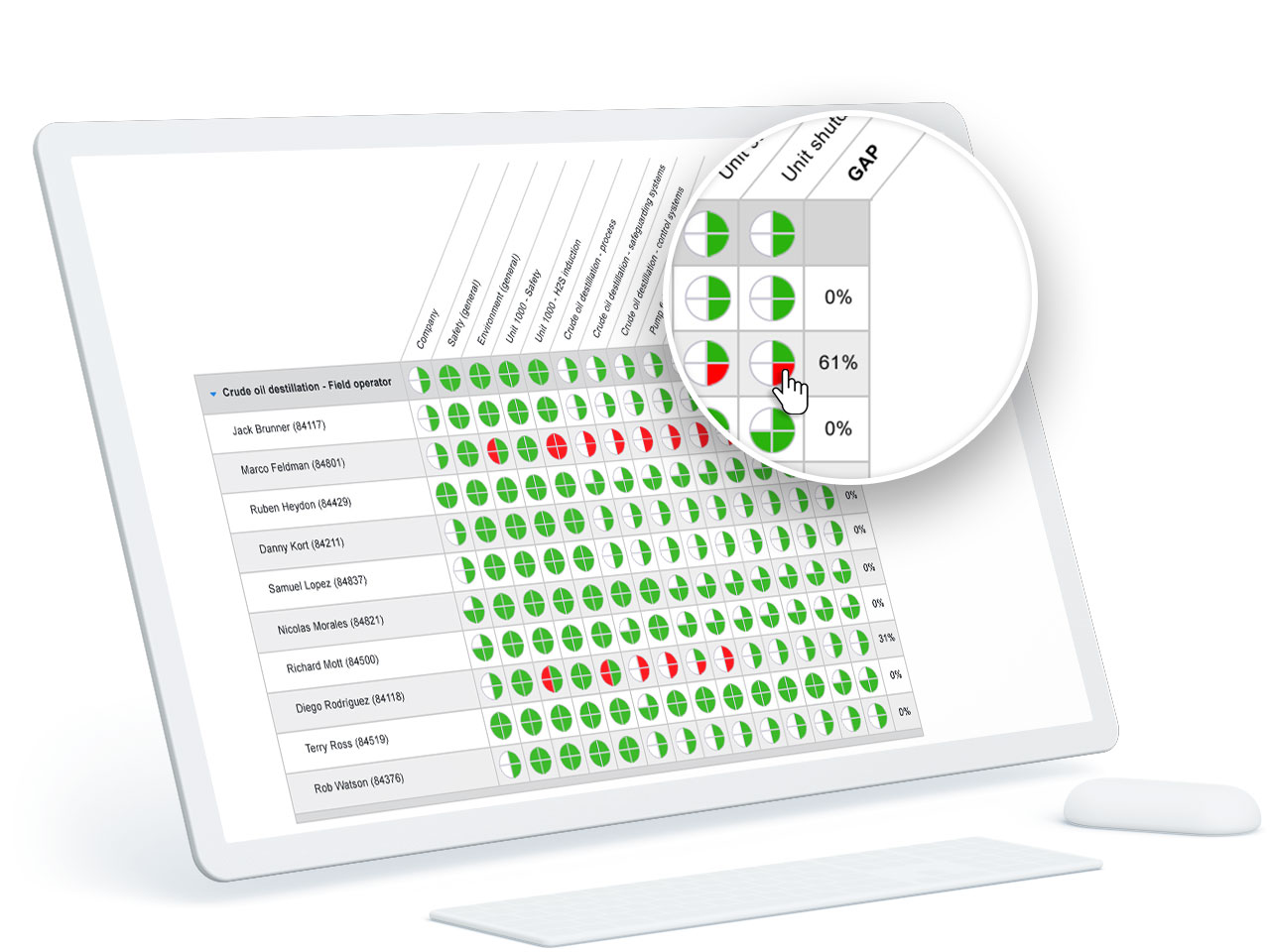 Real-time insight thanks to automated gap analysis
Our skills matrix shows which skills are required for each workstation, and which employees have the necessary skills. If a certain employee is lacking certain skills for a workstation, the automated gap analysis will show you which credentials they still lack. You then have the option of immediately enrolling the employee for the required trainings and assigning them a trainer.
Immediate insight into who is authorised to man which workstation
Alongside the skills matrix, Projuice offers the workstation matrix that displays employees' authorisations. The green checkmarks and red crosses indicate which workstations each employee is and is not authorised to man. Simply click a red cross to find out why a particular employee isn't qualified for a certain workstation. You'll then automatically be directed to the skills matrix containing the gap analysis for that employee.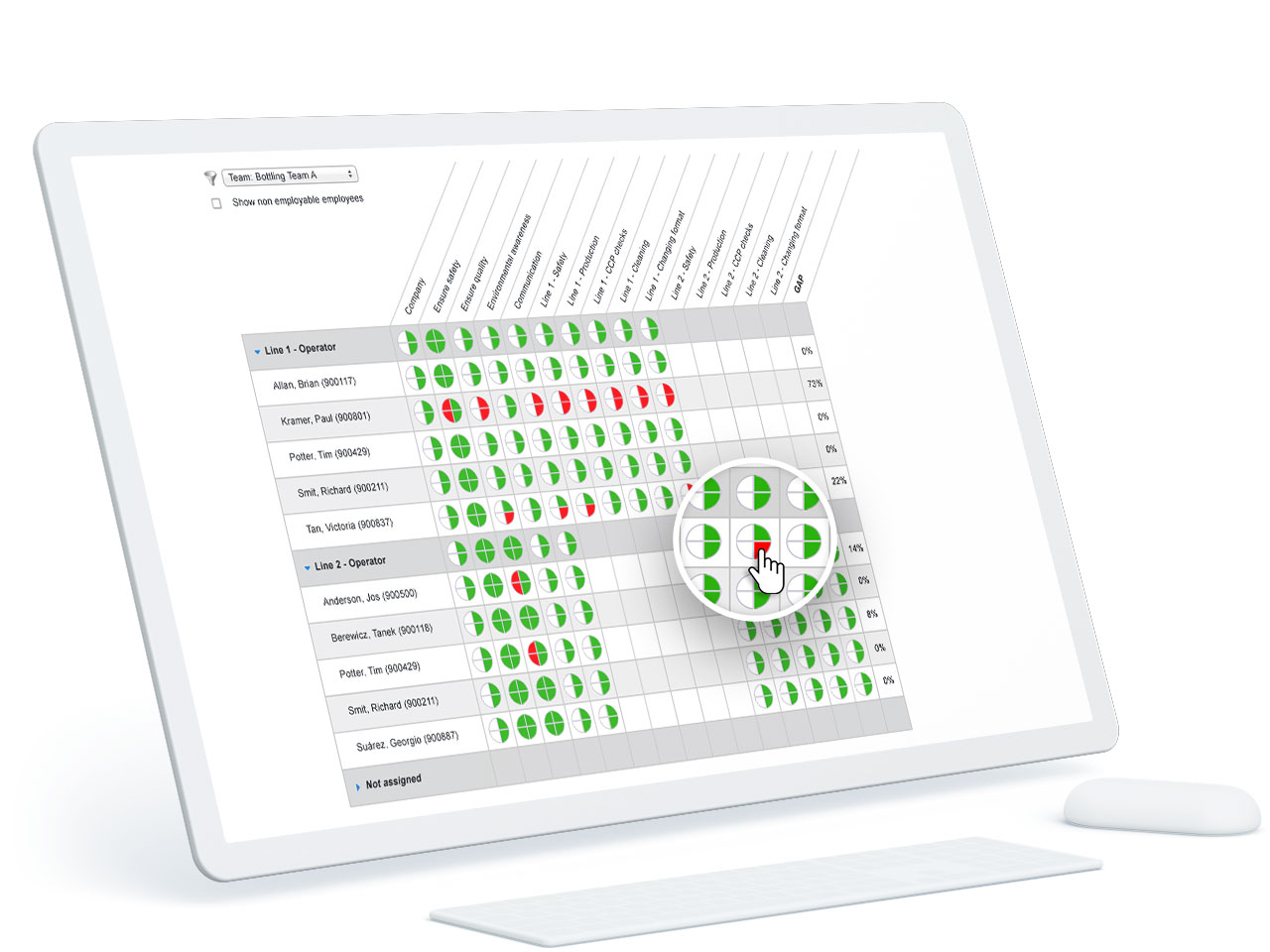 Advantages
Immediate insight into skill requirements, current skills levels and gaps
Automated reporting
All required skills shown for each workstation
Automated training planning to enable employees to learn the necessary skills
Also suitable for audits and certifications
Back to training software