Operational excellence
Excel at what you do
Projuice will help your organisation improve continuously
What are you doing to offer your customers optimal service provision? Techniques for continuous improvement Duch as lean manufacturing and Lean Six Sigma are hugely popular these days. And with good reason, as they help you achieve operational excellence. However, these methodologies also present a challenge, because they require a change in your employees' behaviour and skills.
Training tools for lasting process improvement
Want to realise lasting process improvement? If so, you need your employees' attitudes and routines to change as well. That's what Projuice is all about. Our tools enable you to change your operational processes faster and more efficiently. You'll be successfully and demonstrably implementing the desired new approaches in no time, regardless of the size of the target audience. Moreover, the many clever solutions in our training system ensure that the change will last.
Here's how to use Projuice for successful performance management
No matter which method you use to achieve operational excellence, performance management is absolutely crucial. Projuice will support you every step of the way, with minimum input from your employees.
Expectation management The first step is determining expectations regarding performance, and communicating these expectations to your employees. Our training platform makes this incredibly simple.
Tools and recources To satisfy expectations regarding their performance, your employees will need various tools and resources, such as work instructions, e-learnings and on-the-job trainings. Projuice ensures that every employee will have a personalised training curriculum.
Measuring and monitoring performance Have you seen our skills matrix? It is used to immediately process employees' results, making measuring performance and skills easier than ever.
Reporting and being accountable Reporting on performance is also easy as pie when using our software. The clear, comprehensible reporting module also promotes accountability, by linking performance and expectations.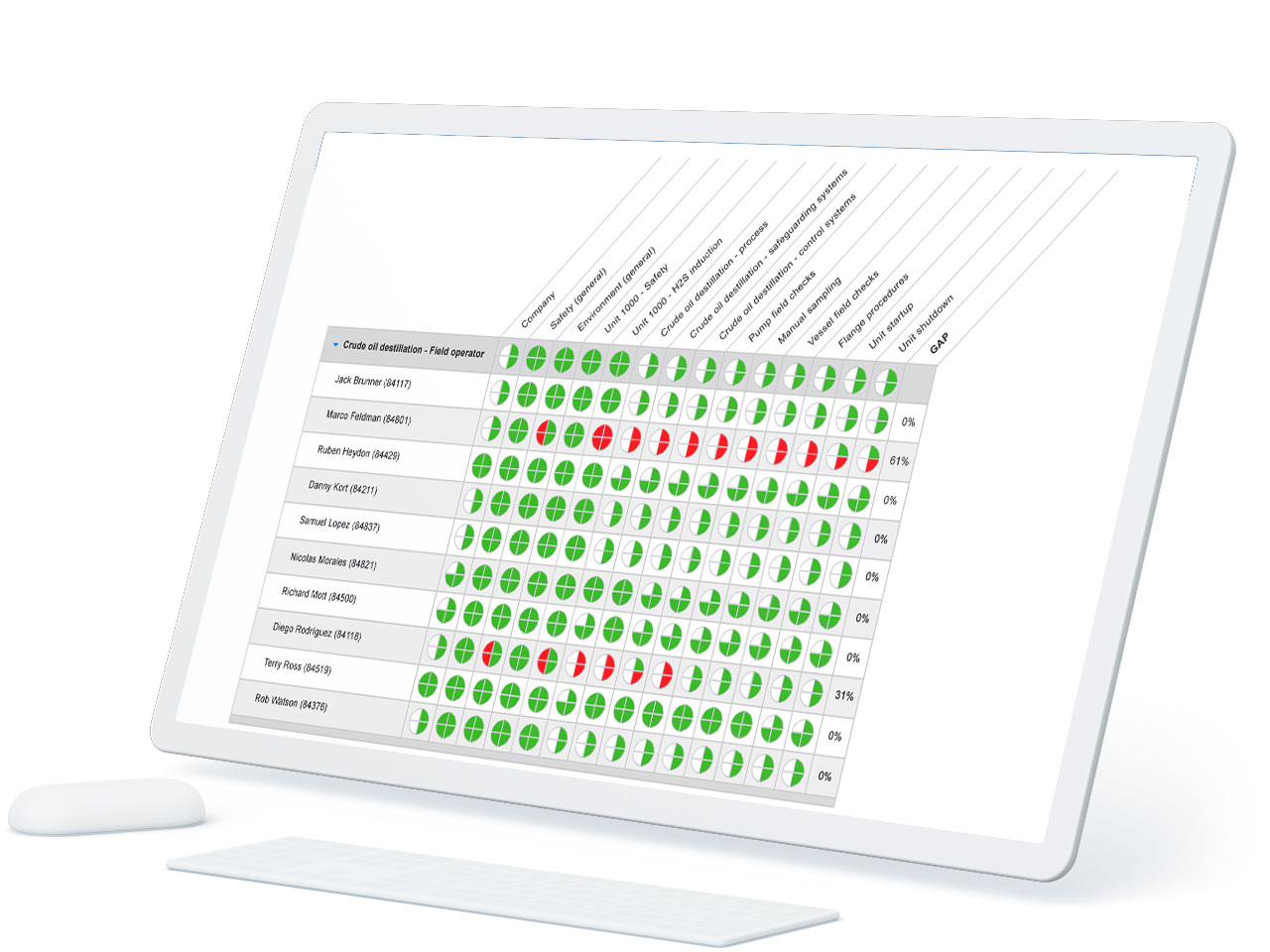 And afterwards?
The cycle starts anew! The biggest challenge in a continuously improving organisation is the fact that expectations regarding performance are continuously being amended as well. This requires a flexible approach, with realtime insight into employees' performance. That is precisely what our tools are designed to do. Projuice helps make change easy and fun!
Back to software de aprendizagem