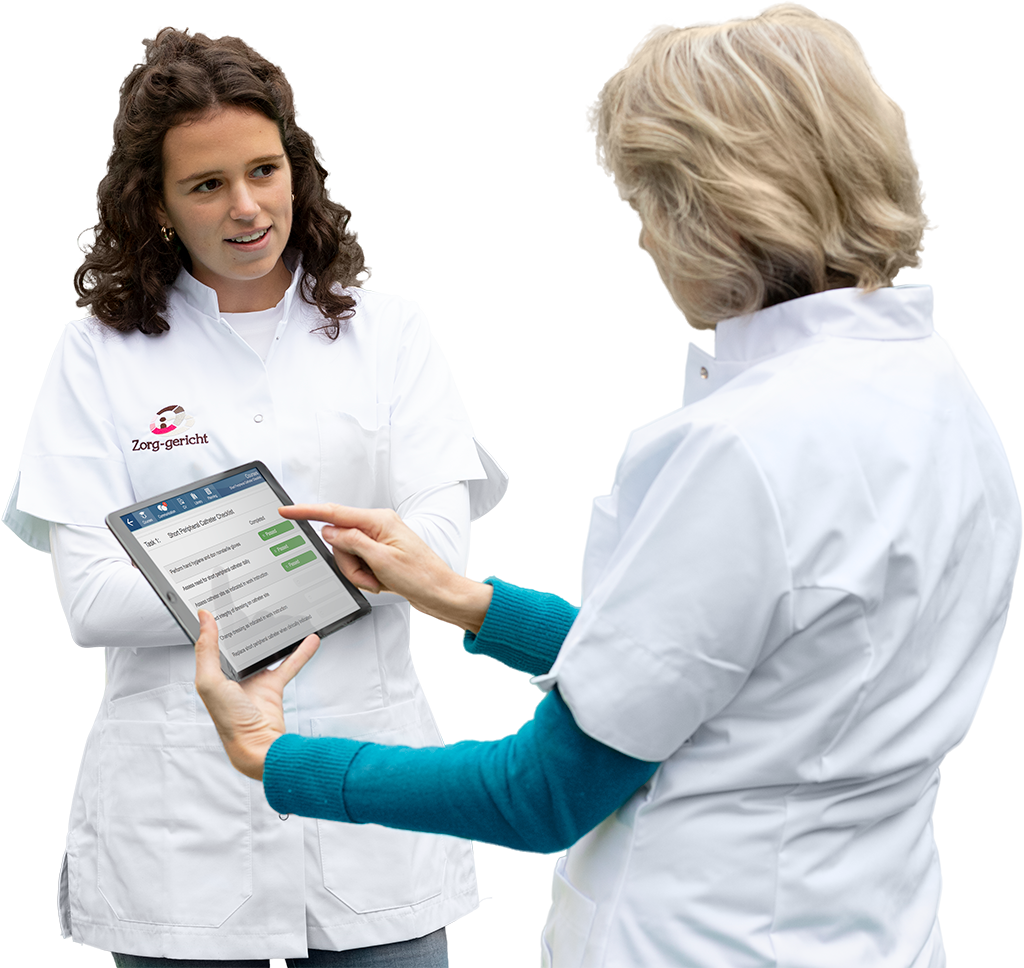 Training on the job
Fully professionalised
Training on the job is hugely important for (new) employees to help them develop the necessary knowledge, skills, attitude and behaviour. Projuice offers tools and expertise to help you go about this process in a professional manner.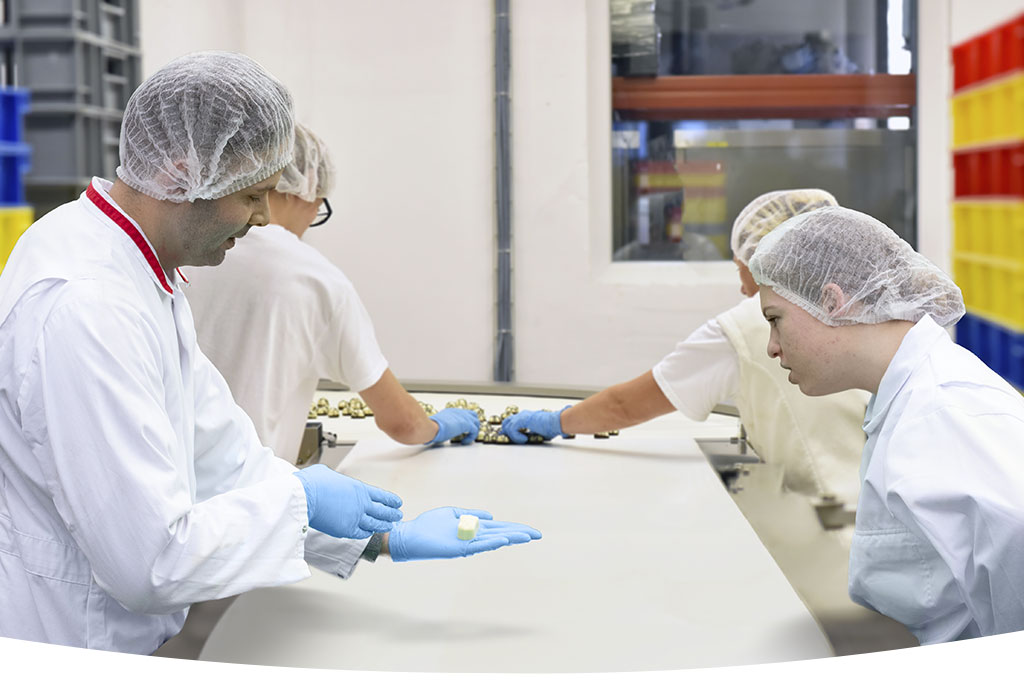 What does professional on-the-job training entail?
Recording, sharing, and developing knowledge further
Clarity regarding the content, objectives and duration of the training process
Qualified trainers
Objective testing
Professionalisation with Projuice
Your employees and their knowledge and skills are your company's most important asset. Projuice will help you secure and safeguard this asset, by facillitating knowledge management and standardised on-the-job training. Our software enables you to develop your own trainings and assessments, assign suitable trainers, feature work instructions and standards in a structured, demonstrable fashion, and track your employees' progress.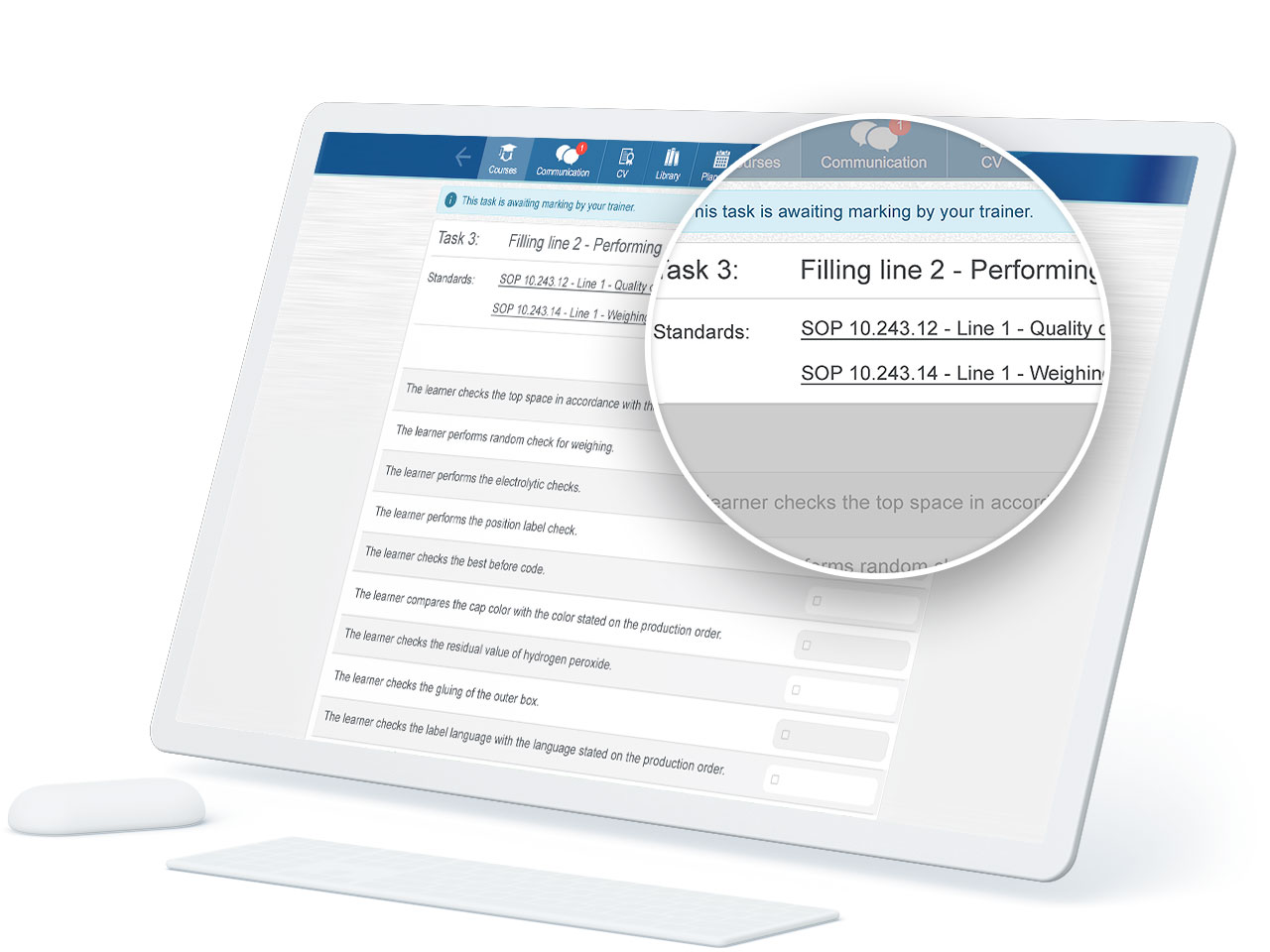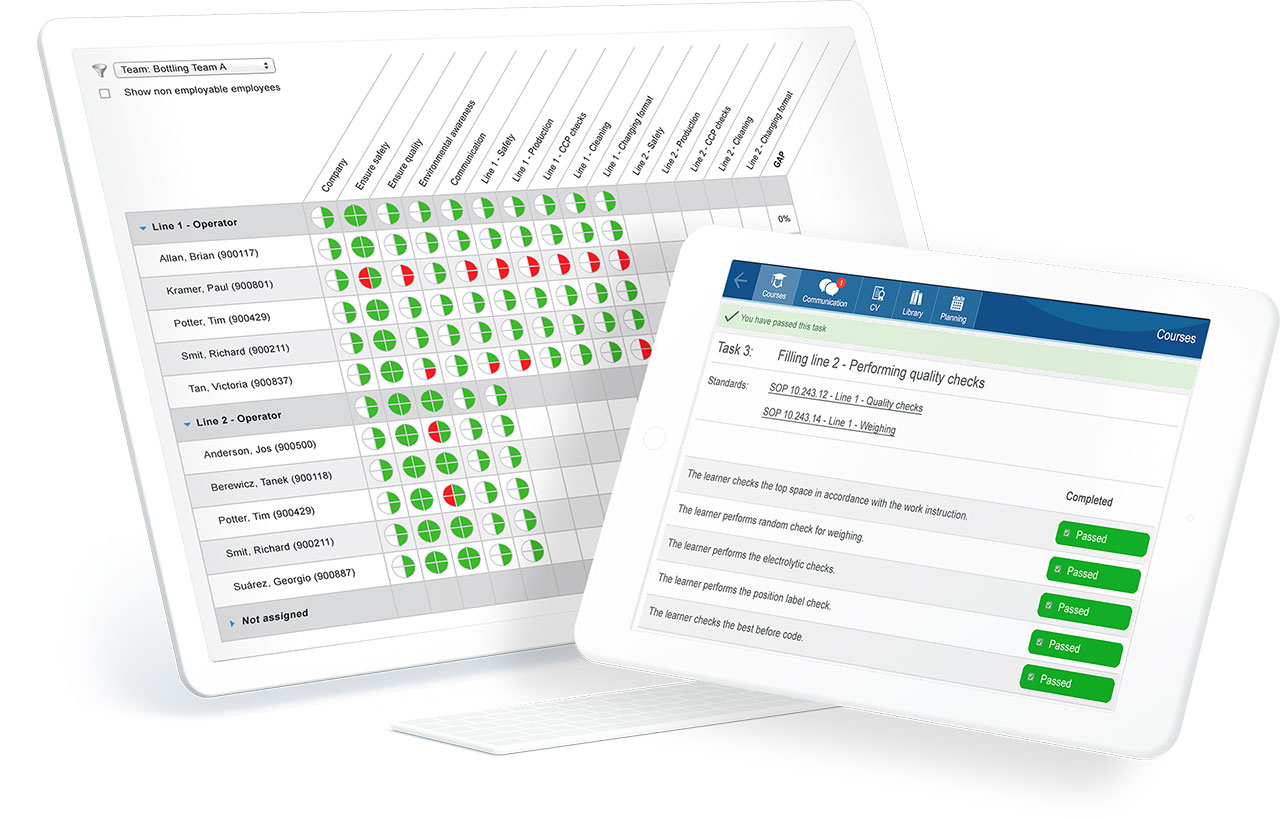 The advantages
The result is a training setup featuring only qualified trainers, that has everyone learning and working using the same methods and standards. This standardised approach will ensure better quality, higher production rates and lower costs. The automatically generated skills matrix provides supervisors, trainers and other authorised individuals with real-time insight into each employee's progress. Moreover, your employees know exactly what to expect, what they need to do, and how their performance will be assessed.
Projuice is suitable for all possible training formats:
Including:
Training Within Industry
Job Instruction Training
Workstation Training
Blended learning (combined method featuring e-learning)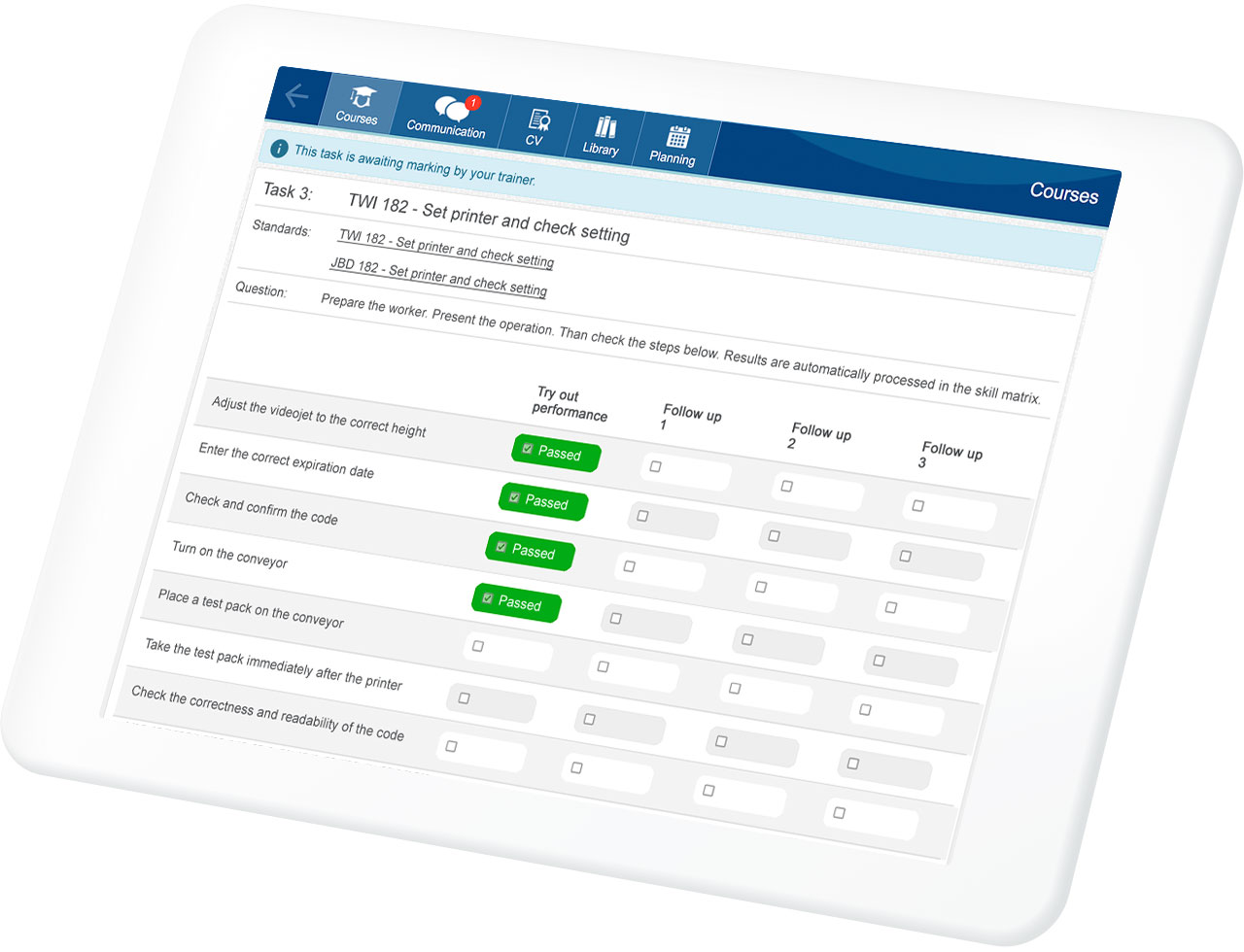 Back to logiciel de formation