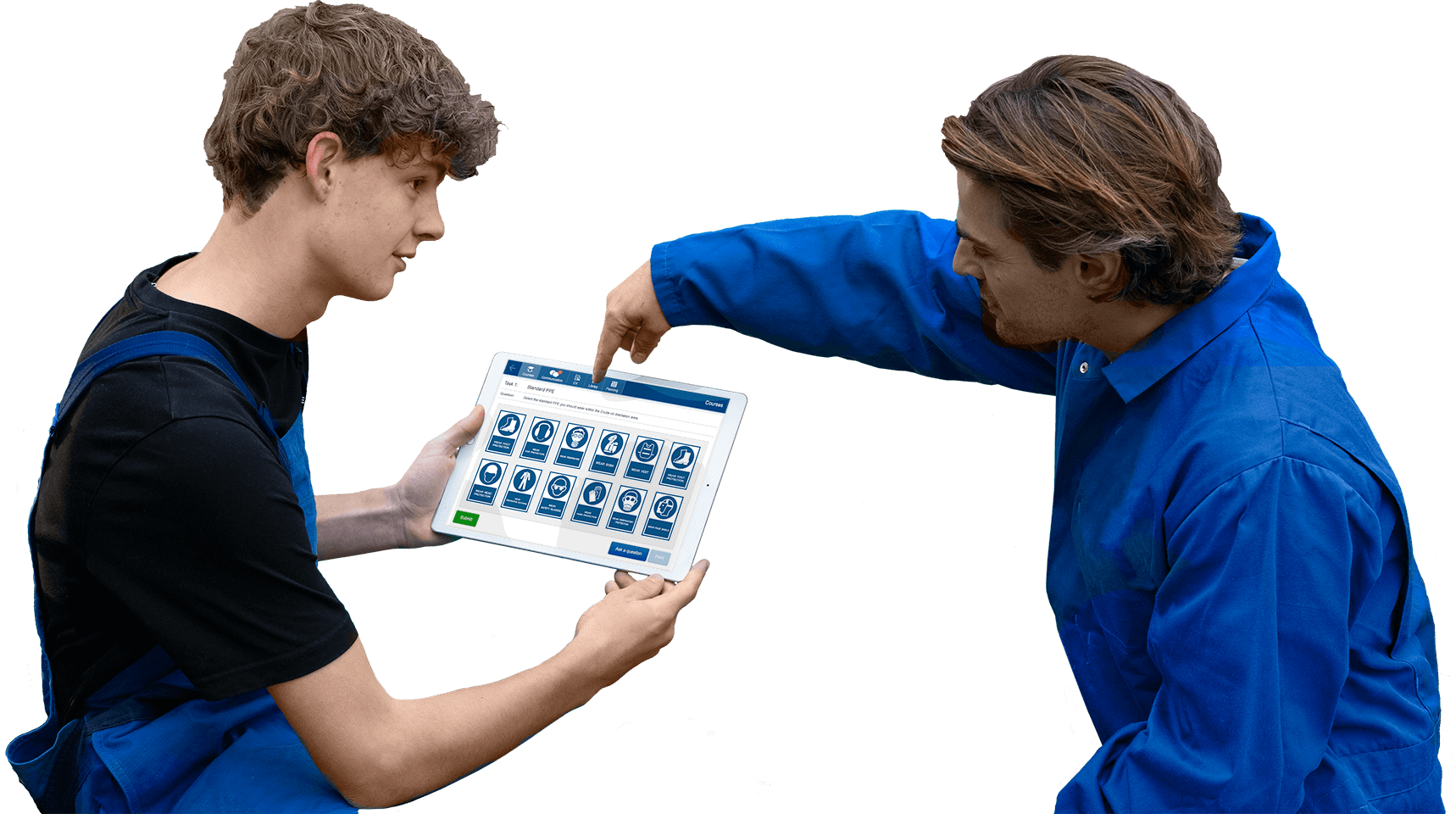 Training system
Comprehensive training system
Develop and offer your trainings using a single, user-friendly system
When discussing training systems, there are two common types. On the one hand, there's a Learning Content Management System or LCMS, used to develop trainings, and on the other hand, there's the Learning Management System or LMS, which is used to offer the trainings. But who says you need two separate systems for these two aspects of training your employees?
LCMS and LMS all in one
Projuice is an all-in-one training system, a combined LCMS and LMS. The advantages of this combination are endless: it saves costs, improves efficiency, and improves flexibility. Projuice helps you develop an innovative training offering in no time, directly responding to needs within your organisation.
Are you looking for…
Trainings that are always up to date?
Permanent access to the most recent procedures and work instructions?
An easy way to develop and amend trainings yourself?
A system that can be automatically linked to related systems, such as your HR software?
A skills matrix that offers real-time insight into your employees' skills and authorisations?
A hassle-free way to plan training programmes?
Projuice offers all of the above, and allows all parties involved to work within the same system, from supervisors and trainers to assessors and participants.
Develop your own trainings quickly and easily
Using Projuice, it takes only a few clicks to develop a training! In fact, it takes five times less time to develop a training in Projuice than in many similar systems. And anyone can do it, even if you've never done it before. Of needed, we offer workshops and support to enable you to get the job done on your own. This means that your organisation gets to manage things in-house instead of having to outsource its training needs, and you'll be able to quickly respond to new developments within your industry.
And if you'd rather outsource the development of your trainings, no problem! We'd be happy to help. On top of that, we offer a range of standard trainings. Please feel free to contact us to find out more or request a non-binding quote.
Why participants enjoy using Projuice
Variety in the type of training (on-the-job and via e-learning)
Active learning thanks to interactive assignments
Great alignment with the professional reality, thanks to on-the-job learning
Assignments and instructions featuring realistic, often highly visual content
The ability to choose different instructional materials and the order in which topics are discussed
Automated reminders
A user-friendly environment that is easy to navigate
Back to oprogramowanie szkoleniowe